Risk Factor are winners in client care at the Broker Innovation Awards 2019
We are very proud to announce that we are the winners of the Client Care Category at this year's Broker Innovation Awards 2019.
The Risk Factor were amongst thirteen winners picked at the awards which took place on 10th September in London and celebrated innovation within insurance brokerage.
The award win is a testament to the continued high level of service we provide for our clients. From the very beginning we have put the needs of our clients at the very heart of what we do, by rebelling against the traditional commission-based industry model and this award shows this is still very much the case.
We have always taken a no-nonsense approach when it comes to offering advice. Our agenda has always been completely transparent and honest; to provide our clients with the best cover for their individual needs. To sell less, not more. To enable our clients to take control of their own risk and insurance profiles.
Discussing the win, Steve White, chief executive of BIBA said: "[The Risk Factor] has developed an innovative approach to client care by aligning their interests to those of their customers and eliminating conflicts."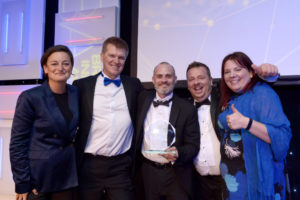 "The judges were impressed with their business growth in their chosen field; the public sector, charities and the not-for-profit sector, and from the strong testimonials from satisfied customers."
We would like to thank the judges for recognising the value of our stance in the industry; an unusual and somewhat challenging approach for others in the industry to understand. Our team for their hard work in the field and to our customers for providing glowing testimonials. We will continue to deliver excellent service for our clients and position ourselves as market leaders when it comes to client care.