Nominated! We're BIA 2019 finalists for Client Care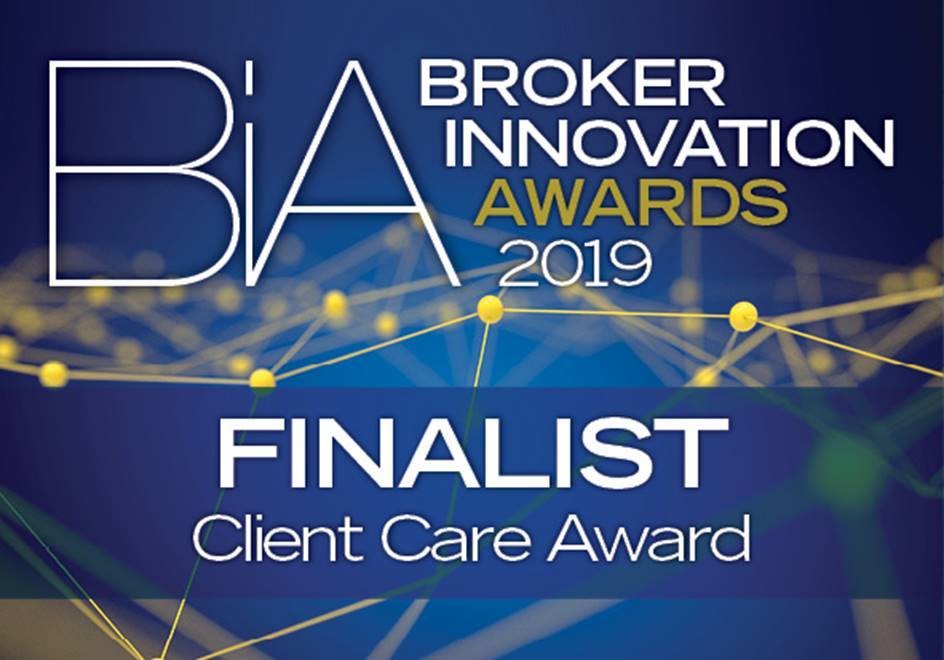 If you are one of our clients, you'll know all about the depth of care we offer from the moment you use our services. Our proposition has always been about working closely with our clients to deliver a service like no other, and our dedication to this has been rewarded.
We are delighted to announce our selection as finalists for the Client Care Category in the Broker Innovation Awards 2019. The winner of the award will be announced in September and we're eagerly awaiting the decision.
What is the nomination for?
Client care has always been one of our team's strong point. Since we work with many niche businesses and organisations working in unique markets and sectors, an equally unique approach to risk and insurance is required to protect them in a way that fits.
Generic policies and call centre style support simply don't serve our clients' complex cover and advice requirements. That's why our commitment to expert care helps us deliver bespoke policies and strategies built specifically to the needs of our clients.
What happens next?
We'll keep you posted on the outcome of the awards. You can expect the same market-leading level of service from us in the meantime, and it always boosts our team's confidence to hear that our hard work is being recognised.
Our Managing Director, Rhiannon Bates, added: "It's always a privilege to be nominated for such an award and it really showcases what we feel we are superb at. Working with clients on a one-to-one basis to help them get the right advice and cover at the right price.  Transparency and ethical approaches are what separates us from the market, and it's very pleasing to know our efforts to disrupt the marketplace into being more transparent with clients, and selling less insurance not more; are being heard."
You can find out more about our services here (link to Services page of site). Otherwise, stay tuned to see if we scoop the prestigious award.